Lord Edwin of Hughes and Lady Kathleen of Roberts were married in Vancouver Washington at the Evergreen Bible Church. Two years later Lady Ellen was born.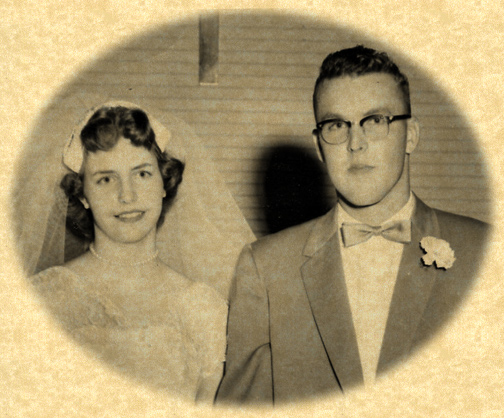 We are very proud to be blessing our own union on their 50th wedding anniversary and feel it is a good omen for the future. Below is a wedding picture of the sweet young things.

On August 11, 2007 we will be celebrating their 50 years together with a reception. More details to follow....