The ceremony will be performed in a lovely meadow at Fallen Leaf Park,
2745 NE Everett, Camas, Washington 98607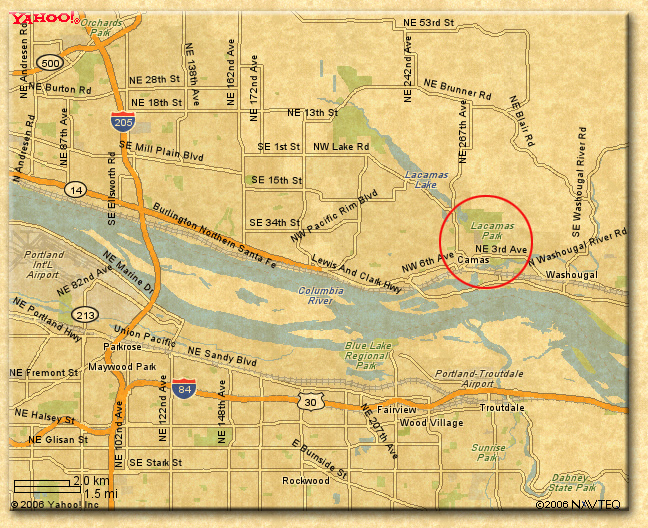 Vancouver Area info
http://www.ci.vancouver.wa.us/page.asp?menuid=10466

City of Camas Info
http://www.ci.camas.wa.us/

Portland OR
http://www.travelportland.com/

If you choose to fly, Portland Airport is right over the river from Vancouver. Please don't get confused and fly into Seattle...Vancouver/Camas are located in Southern Washington about 3 hours from Seattle.

If you want to take the train, Amtrack goes directly to Vancouver. The Bride has taken this trip and highly recommends it.

We encourage those of you who are traveling to the area for the wedding to take a few days to explore the beautiful Northwest. If you have never seen an active Volcano ~ here is your chance. Mt. St Helens is only about 45 minutes drive from Vancouver and Mt. Rainier could "go" at any time...hopefully not during the wedding however.